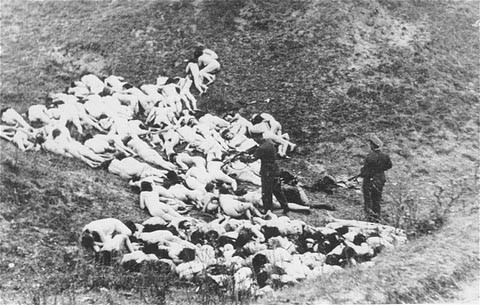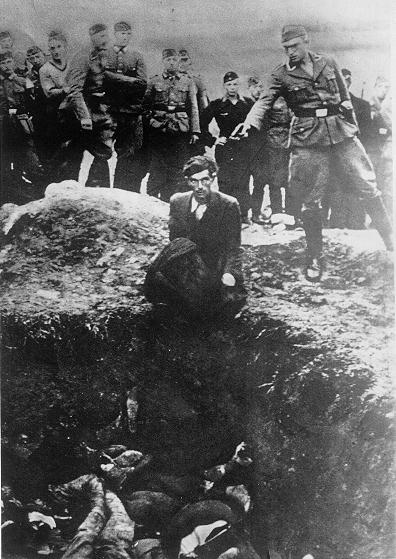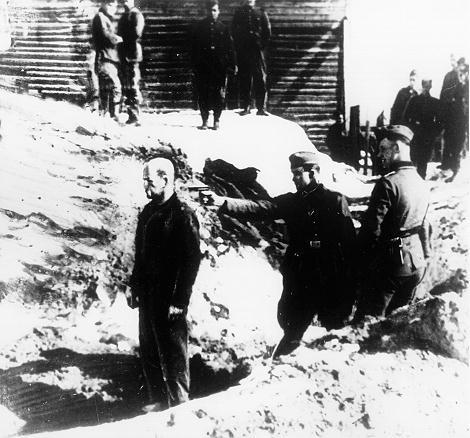 Hitler did all he could to exterminate those whom he felt posed as a threat to his superior Aryan race. His methods were the most barbaric things in all of history. In June of 1941, Hitler proceeded to start a motion in which all of his men would round up these "lower classes" and eliminate them at whatever cost was necessary. What followed was an enormous massacre where extraordinary numbers of innocent people were brutally murdered. The Nazis watched with pleasure while men, women, and children of all ages were thrown into mass graves, their necks bleeding, their shoulders covered with blood that flowed from lifeless bodies. The killers coldly regarded this event as a besiege against deadly enemies, where they were ultimately fulfilling their duty to the German nation and protectiong their people.
Nazis Order Jews to Wear Yellow Stars!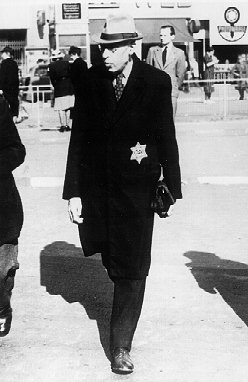 World War II had officially started in 1939, but the attack on Jews had begun long before that. For many years, these unlucky people had been prosecuted and isolated to greater extents. On September 1 of 1941, the Nazis finally decided to make them recognizable once and for all. Each person of Jewish heritage was forced to wear the yellow star of David on their clothing for the purpose of the Nazis being able to easily distinguish them from the "better" Aryan race.
Deportation of Jews Begins!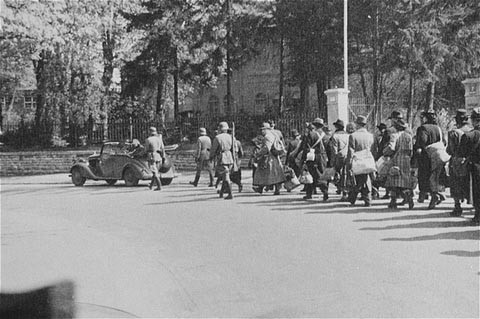 Much action took place throughout this year regarding the deportation of Jews to various ghettos and concentration camps. Those who were to be deported went through acomplicated process in which they were basically stripped of everything: their valuables, their belongings, their luggage, their property, and their dignity. These people were then carried off in groups led by proud SS officers into trains and other transportation devices to be throuwh out in a strange place far away from home. Many perished during the journey alone.
Japanese Bomb Pearl Harbor!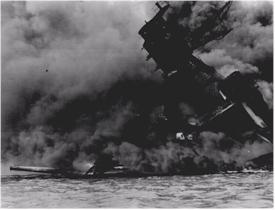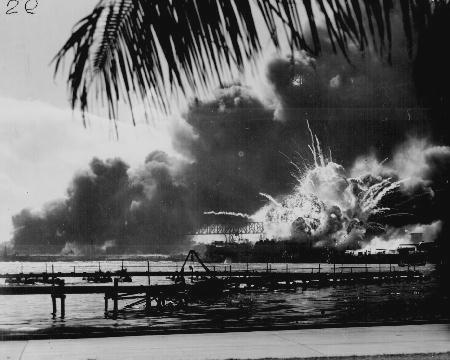 Although the Holocaust involved primarily Hitler's Nazi Germany working against the Jews, all of the world was suffering through an indescribable war. On December 7, 1941, the Japanese bombed Pearl Harbor in the United States, killing 2,335 servicemen and 68 civilians, while 1,178 were wounded. The next day, the United States and Britain declared war against Japan, and four days later, on December 11, Germany and Italy declared war on the United States. What resulted was a conflict between the Axis nations, Germany, Italy, and Japan, and the Allied nations, America, Britain, France and their Allies. December 7, 1941, will surely never be forgotten.